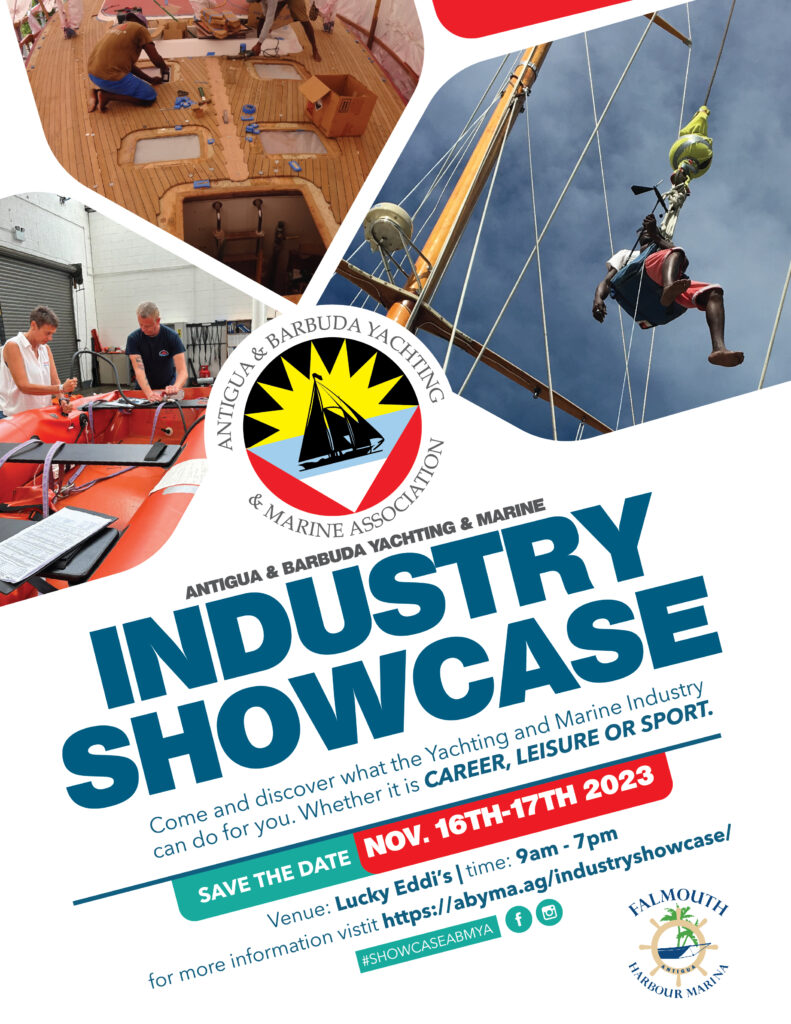 Welcome to the second ABYMA Industry Showcase. Please scroll down to view the site map.
The Antigua and Barbuda Yachting and Marine Association (ABYMA) is delighted to announce the second annual ABYMA Industry Showcase which will take place at the National Sailing Academy on the 16th and 17th November, 2023.
The purpose of the event is to present elements of the yachting industry to the citizens of Antigua and Barbuda, the career opportunities within it, and to inspire more people to consider the industry as a career, as well as showcase the industry. To that end, the ABYMA also hopes to encourage people with transferable skills to consider making the move to yachting.
The timing of the event is planned to be just before the industry's peak season when businesses get extremely busy, and as many yachts are beginning to arrive in the Harbours, and in general the positivity and energy that comes with the build-up to the Antigua Yacht Show in December.
Of the showcase, President Franklyn Braithwaite says, "We are excited to expose as many people as possible to the industry that we are passionate about. We know there are many opportunities for Antiguans and Barbudans to enter the industry and that it can be very lucrative. By visiting the showcase people will be able to learn about all aspects of the industry and understand the width of roles that are available at all levels."
The event will be held this year in the heart of the yachting community at Lucky Eddi's under the huge covered space next to the tennis court, allowing for a weatherproof event considering we are still in the rainy season.
Private Schools and further education institutions who would like to get involved and for their students to experience the Expo can get in touch with the Schools Committee by calling Ronald Greenaway at 775-3535.
Businesses in the industry who have not yet signed up to be part of the Expo can find out further information by calling the ABYMA Secretariat at 736-7697 or email [email protected].