The Antigua and Barbuda Tourism Authority (ABTA) showcased the beautiful twin-island destination in a series of events in The Hamptons, New York's ritzy summer playground for the rich and famous.
Now in its twelfth year, the popular Antigua & Barbuda Hamptons Challenge Regatta was expanded this year to a four-day family festival. Hundreds of visitors were treated to steel pan music, a host of family-friendly activities such as face painting and costumed dancers, and delectable Antigua and Barbuda cuisine.  30 exhibitors attended the festival last week at the John Steinbeck Waterfront Park, Sag Harbor, including travel advisors who were promoting and selling the twin-islands to an affluent and receptive audience.
Antigua and Barbuda's Minister of Tourism, the Hon. Charles "Max" Fernandez", led the delegation from Antigua & Barbuda who travelled to The Hamptons to oversee and attend the series of events
Commenting on the festivities, Minister Fernandez said, "The Antigua & Barbuda Hamptons Challenge is one of the most eagerly anticipated events on our marketing calendar, which highlights our dominance as a premier sailing destination and promote the most important event on our calendar, Antigua Sailing Week.  We are delighted to expand our outreach this year by extending the promotion to a four-day event, bringing greater awareness of our multi-faceted, twin-island destination to this key source market of affluent travellers." 
The highlight of the Festival was the Antigua & Barbuda Hamptons Challenge Regatta on Saturday, August 13th.  Nineteen yachts competed in and around Noyack Bay in this handicapped race organized by the Peconic Bay Sailing Association.    The winning team receives the biggest sailing prize in the Northeast, an all-expenses paid trip for the Captain and Crew to Antigua to race in the spectacular 2023 Antigua Sailing Week (www.sailingweek.com . The race was followed by a special Awards Cocktail Party at John Steinbeck Waterfront Park in Sag Harbor.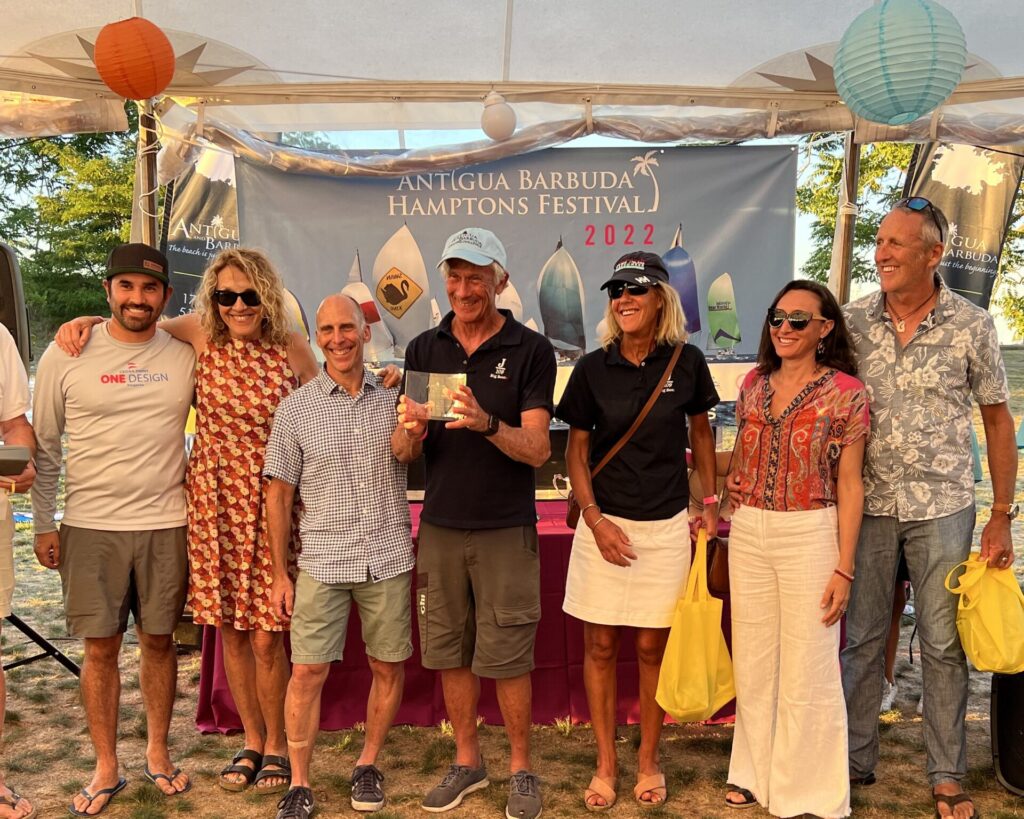 This year's winner was "Big Boat" skippered by Bud Rogers with a time of 1:11:10.   Rogers and his crew will travel to Antigua to participate in Antigua Sailing Week to be held from April 29 – May 5, 2023.  Antigua and Barbuda's Tourism Minister presented the Antigua and Barbuda top prize at the Awards Cocktail Party to Rogers and his crew.
Antigua and Barbuda prize partners included: St James' Club, Dream Yacht Charter, English Harbour Rum,  Falmouth Harbour Marina, Axxess Marine and Locman Italy
During his visit, Minister Fernandez paid a courtesy call on the Mayor of Sag Harbor, His Worship Mr. James Larocca, who presented him with a City Proclamation on behalf of the people of Sag Harbor, to honour and recognize the bonds of friendship that exist between their communities.
Minister Fernandez was also interviewed by the leading local newspaper, the Sag Harbor Express, and appeared on WLNG RADIO with celebrity host Bonnie Grice.
CEO of the Antigua and Barbuda Tourism Authority said, "We appreciate the tremendous support we receive each year from the Mayor, our Regatta founder and manager Theresa Roden, and the wider Sag Harbor community. This year we were delighted to partner with two of our own, the tremendously talented team of Tanya Willock and Temidra Willock-Morsch, owners of Hidden Gem boutique, alongside their mother Genevieve who is originally from Freetown. Thank you for contributing your invaluable time and sharing your well-heeled clientele with us to promote our wonderful country."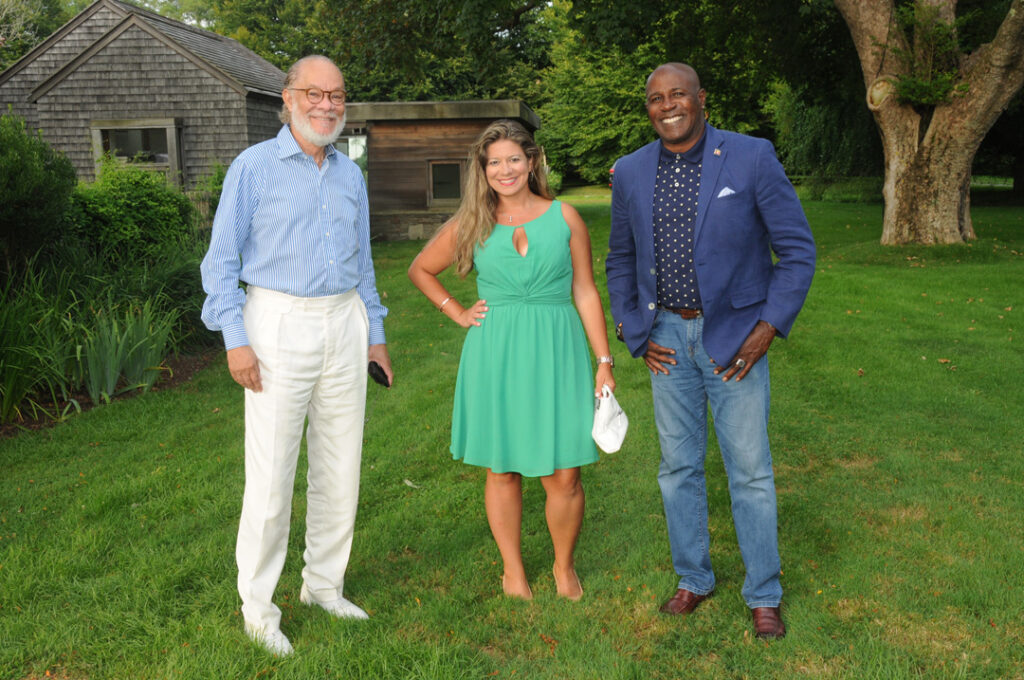 Additional members of the Antigua & Barbuda delegation were Dean Fenton, Director of Tourism, ABTA USA; Marilyn Pires, ABTA USA, Noel Mignott, Founder & CEO of the PM Group, ABTA's in-market agency.
For more information on Antigua and Barbuda visit here.
The post ANTIGUA & BARBUDA CELEBRATE LEGENDARY SAILING TRADITIONS AT THE HAMPTONS FESTIVAL & REGATTA appeared first on Antigua Sailing Week.